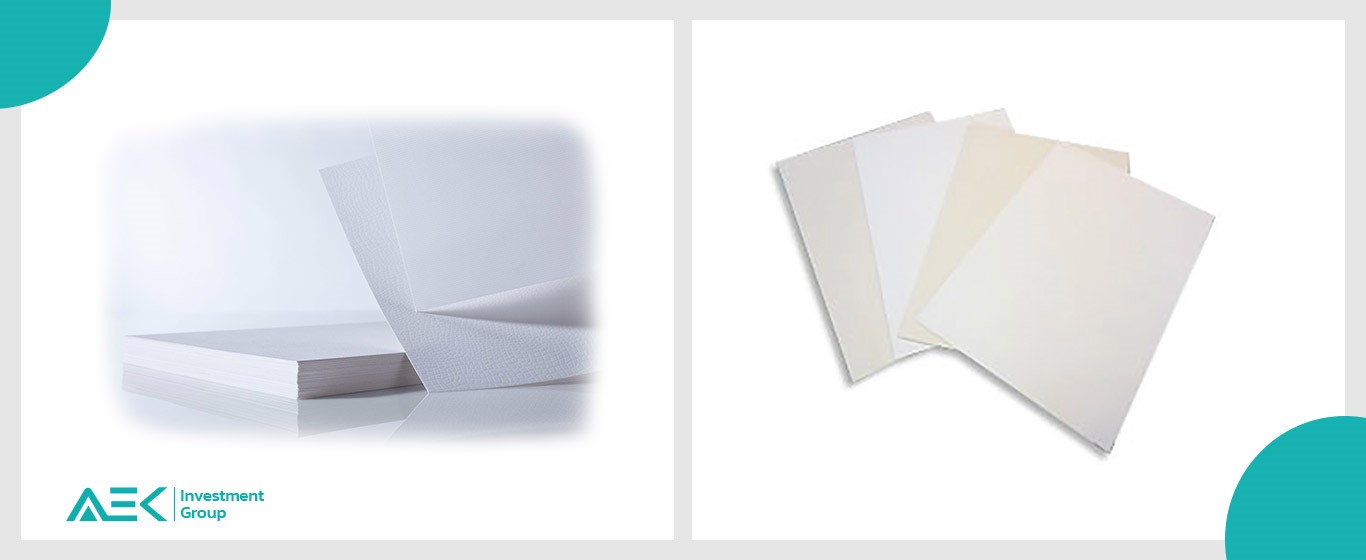 Folding Box Board
April 13, 2022
 Grey Back Duplex Board (GD2)
Paperboard is a thick paper-based material. While there is no rigid differentiation between paper and paperboard, paperboard is generally thicker (usually over 0.30 mm, 0.012 in, or 12 points) than paper and has certain superior attributes such as foldability and rigidity. According to ISO standards, paperboard is a paper with a grammage above 250 g/m2, but there are exceptions. Paperboard can be single- or multi-ply.
Paperboard can be easily cut and formed, is lightweight, and because it is strong, is used in packaging. Another end-use is high quality graphic printing, such as book and magazine covers or postcards. Paperboard is also used in fine arts for creating sculptures.
Grey Back Duplex Board is a kind of Paperboard with one side Coated white and Smooth and the other side with grey color on the back.
The main Component is Waste paper and waste Newspaper, Wood pulp and Chemical Materials. The white coating on the surface of Duplex board is made from 100% chemical Pulp to create high quality printability. It's much better suited for folding capacity, High Quality Printing and High shine.
Grey Back Duplex boards are available in Reels, bulk Sheets, or ream wrapped sheets.
Typical Applications:
coated gray bottom whiteboard paper is widely used for variety of color box, color card printing; offset printing: daily necessities packaging, home appliance packaging, IT product packaging, pharmaceutical / health care product packaging, indirect food packaging, toy packaging, Gift packaging, ceramic packaging, stationery packaging, beverage packaging, etc.
Technical specification:
Grammage
Caliper
Bulk
Stiffness
Taber 15 °
L & W 5 °
MD
CD
MD
CD
g/㎡
㎛
㎤/g
Taber unit or g.cm
mNm
180

230

240

250

260

280

300

350

400

450

500

240

300

310

330

345

370

400

470

535

605

675

1.28

1.30

1.29

1.32

1.33

1.32

1.33

1.34

1.34

1.34

1.35

32↑

65↑

70↑

75↑

80↑

110↑

120↑

180↑

250↑

350↑

450↑

16↑

35↑

37↑

40↑

45↑

55↑

60↑

90↑

125↑

175↑

225↑

3.14

6.37

6.86

7.35

8.82

10.78

11.76

17.64

24.5

34.3

44.1

1.56

3.43

3.63

3.92

4.41

5.39

5.88

8.82

12.25

17.72

22.05